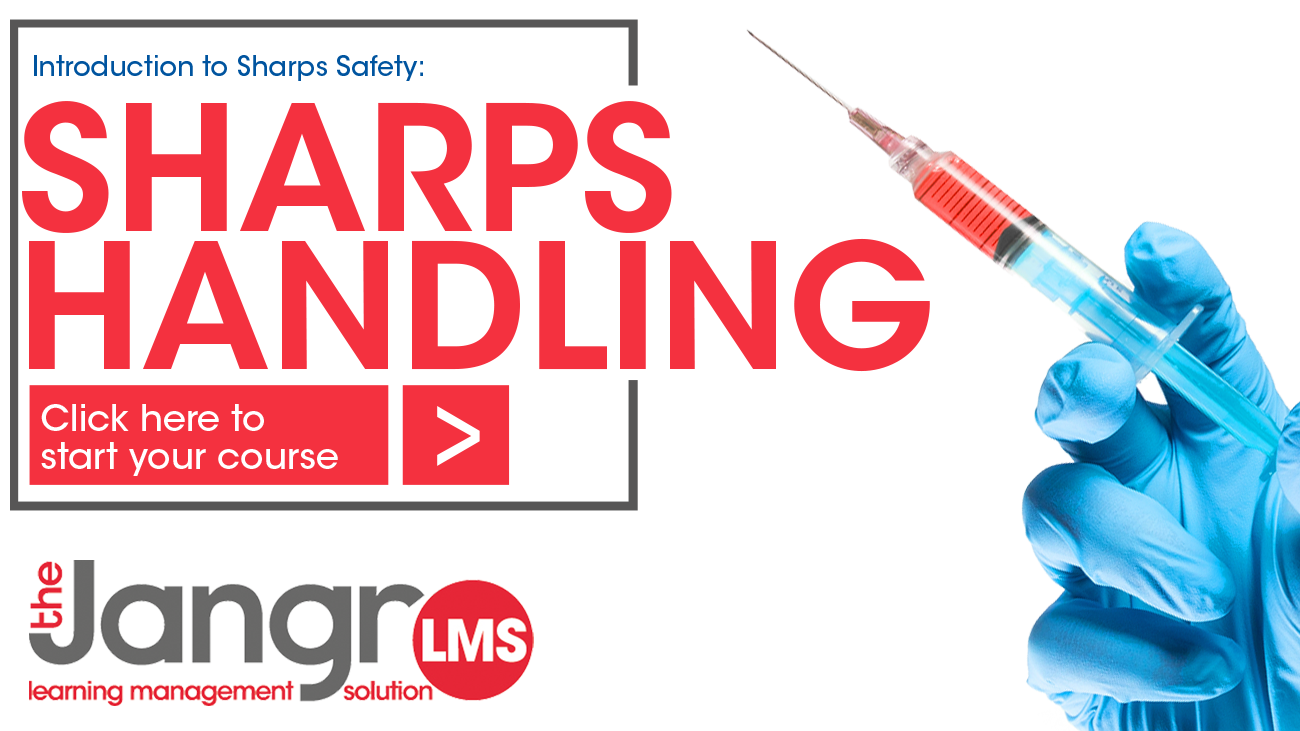 Readers of our blog will know that here, at Jangro, we are passionate about training.
Good learning not only equips workers in our industry with the knowledge to perform best practice and produce excellent results, but it also ensures that they able to work safely, without compromising their own, or indeed others', health and safety.
For operatives working in areas where there are sharps (needles and other objects used to puncture the skin), cleaning can be extra hazardous. With the correct management, however, the risk of accidents can be reduced. That's why we have expanded our unique and innovative e-learning system, LMS (Learning Management Solution) with a new module dedicated to Sharps Handling.
Research in the healthcare sector suggests that the incidence of sharps injuries are likely to be under-reported. It is quite possible that this could be happening in our industry too, since there is no industry data related to operatives who have reported needle stick injuries as part of RIDDOR (Reporting of Injuries, Diseases and Dangerous Occurrences Regulations).
We are committed to ensuring the safety of workers in our industry. Our new Sharps Handling module is designed to help operatives reduce their risk of sustaining an injury. The course takes 30 minutes to complete and teaches operatives what constitutes a workplace hazard; how to identify the various risks caused by sharps injuries; risk management; the roles and responsibilities involved with managing this waste; and why PPE (Personal Protective Equipment) and other tools are important.
We are delighted to add this essential module to the Jangro LMS.  As well Sharps Handling, there are also modules in Manual Handling, COSHH, Health & Safety, Colour Coding and Infection Control, Washroom Hygiene, and much more.
Available free to all Jangro customers and their staff, the Jangro LMS has won many industry awards, including, most recently, first place in the Tomorrow's Cleaning Awards.
https://msupply.co.uk/wp-content/uploads/2014/05/BLOG-IMAGERY_.png
731
1300
cor_admin
https://msupply.co.uk/wp-content/uploads/2019/06/logopadded.png
cor_admin
2014-05-11 18:55:31
2019-07-12 21:45:56
Sharpening up cleaning skills